Please do inform us if you interest to exchange link with us. Please contact our email isabellabaghouse@gmail.com or simply just leave your comments below.
But first you have to link us first.
As we viewed and confirmed, we will link back.
BUT, we DO NOT put any link or badge on our right side bar.
We only put any links or badge on this page only.
So, please do not claims any unwanted request.
Thank you.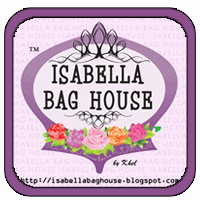 <a href="http://isabellabaghouse.blogspot.com/" target="_blank"><img border="0" alt="isabella bag house, kedai beg online" src="http://img1.uploadhouse.com/fileuploads/17098/170982190965235b7fac75a5efe4c4aba36b1b4c.gif"></a>
--------------------------------------------------------
Blogshop Review